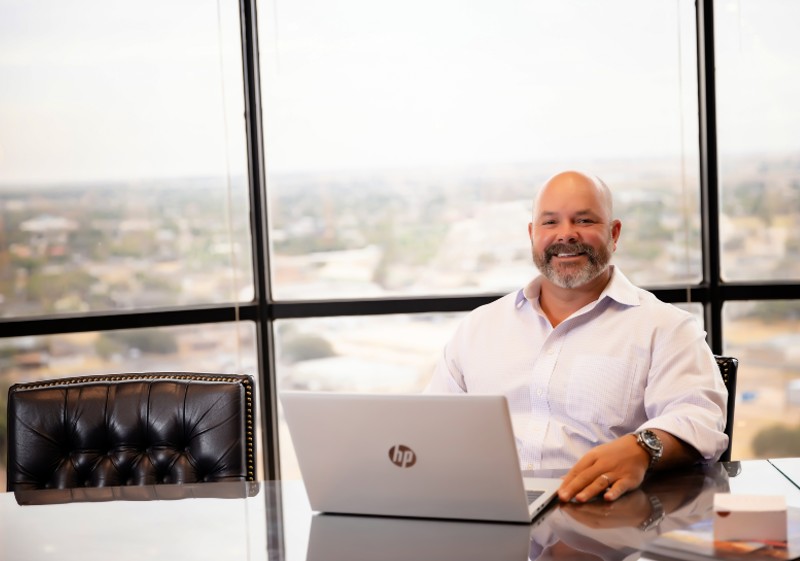 Luke Blackwell joined HMC as Chief Financial Officer in 2013 and assumed the role of Chief Executive officer in 2020. Before joining Horizon, Luke worked for Almon Alexander, LLC, a boutique merger and acquisitions firm specializing in debt and equity placements as well as acquisitions and divestitures for middle market companies. Prior to founding Almon Alexander, LLC, Luke worked as a CFO in the auto industry as an Executive Search Consultant and also spent significant time in the construction industry working for his father's company, Blackwell Construction. Luke obtained an accounting degree from Abilene Christian University.
He professes to be an accountant by training and a mechanic by love – happy as long as he can work with his hands. Before pursuing a college education, Luke was an avid motorcycle racer, spending two summers working as a motorcycle stuntman in the Batman Stunt Show at Six Flags over Texas. Luke has ridden bicycles and motorcycles all over the country, finishing two Ironman Triathlons and riding his bicycle across the State of Iowa. These days, Luke spends most of his time chasing his four kids and three dogs and learning to speak Italian in order to better converse with his wife.
Contact HMC to Learn More.
Get in touch today with any questions, or to get to know our team better.